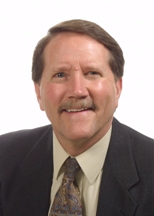 Kirk MacDonald joined Gill and Baldwin as an associate attorney in 1982, specializing in construction law, became a partner in 1986, and president in 2006. Kirk joined forces with Abdulaziz, Grossbart and Rudman in February of 2017.
He came to law practice with a background in engineering. Kirk graduated cum laude from USC in 1970 with a B.S.C.E. His first engineering job was with Pacific Clay Products as a District Engineer, where he performed product promotion and public relations, researched, analyzed and reviewed specifications for numerous sewer projects throughout the Southern California area, served as a liaison for contractors and engineers, conducted product quality control, project forecasting, and investigated and recommended solutions to material or installation problems encountered by contractors in the field, regarding both new installations and live sewers. While at Pacific Clay, he obtained his Engineer-in-Training Certificate from the State of California.
Kirk then moved to the National Clay Pipe Institute as a District Engineer. There he performed product promotion, public relations, and field testing of various sewer pipe materials, wrote and reviewed engineering design and installation specifications (including sections of the Standard Specifications for Public Works Construction - the Green Book), researched and integrated technical material for promotions, lectured at various colleges and universities, and presented seminars to professional engineers. He also acted as an expert witness upon occasion.
Kirk has represented clients in over 700 suits in Superior, Municipal, Federal, and Bankruptcy courts in California. Many of the matters have been enforcement of mechanic's lien, stop notice, and bond rights on behalf of subcontractors and material suppliers. Perhaps 20% of his clients have been general contractors, with only an occasional owner as a client. From adversary proceedings in Bankruptcy Court to arbitrations and mediations with the American Arbitration Association, most of his activities have involved resolutions of construction disputes.
Kirk has published articles in the Engineering Contractors Association, Southern California Contractors Association, and California Association of Land Surveyors magazines. He has been responsible for the preparation and regular revisions of Gill and Baldwin's booklet on California Construction Disputes and Remedies, published for clients and other interested members of the industry. He has been a guest speaker on construction issues at various professional meetings and a panel member onnumerous MCLE fundamental, intermediate and advanced level Construction Law programs (NBI, Lorman).
Kirk has also acted as either mediator or arbitrator in over 175 cases, including many for the Los Angeles Superior Court. He is a certified mediator.

For more information about Kirk MacDonald or Abdulaziz, Grossbart & Rudman, email
ksm@agrlaw.com
.
Western State University College of Law, Fullerton, California
University of Southern California, Los Angeles, California
California State Bar, 1982
United States District Court, Central District, 1982
United States District Court, Southern District, 1988

United States District Court, Northern District, 1985
United States District Court, Eastern District, 1991
Strathmore's Who's Registry
Marquis Who's Who in American Law
Martindale-Hubbell AV rating (from Very High to Preeminent
Lecturer for construction law seminars and construction industry trade shows for major construction related trade associations
Past President, Burbank Bar Association
Past President, Burbank Lawyer Referral Service, 1987-1988
Past Trustee for Burbank Bar Assoc. and Lawyer Referral Service
Selected as Super Lawyer for the years 2009, 2011, 2012
Publications
Sections of: "Standard Specifications for Public Works Construction - the Green Book"
Various Articles, Engineering Contractors Association Magazine
Various Articles, Southern California Contractors Association Magazine
Various Articles, California Association of Land Surveyors Magazine
Preparation and regular revisions: California Construction Disputes and Remedies
Monthly columns appear in various construction magazines and newsletters